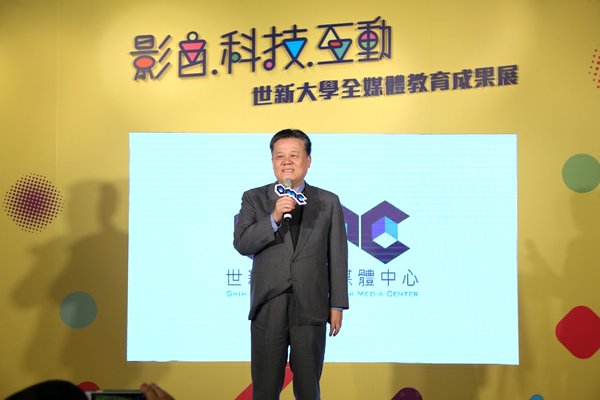 Shih Hsin University has deepened the media education more than sixty years, and cultivated many top talents for the media industry. In response to the advent of the new era, Shih Hsin announced development of omnimedia in 2016 and achieved fruitful results over the past two years. In particular, Shih Hsin University organized "Omnimedia Education Achievements Exhibition" in Syntrend Creative Park.
Last year, the Omnimedia Center formally promoted all-media education and designed a series of innovative courses. "Intensive courses" enable students to acquire professional skills in just 18 hours, breaking through the traditional 18-week course schedule in one semester, and the highly efficient learning pattern has obtained wide support; in order to increase students' practical experience in the implementation of enterprise projects, Omnimedia Center also cooperates with a large technology manufacturer Acer to shoot online advertising for bicycle smart watches, and the outstanding performance of the students was highly appreciated by the Owner.
A series of innovative courses have won wide reverberations from students. Kui-ming Liao, a 58-year-old student joined this year's program, she is currently in first year of her bachelor's degree of all media. She said she is an artist and comes to Shih Hsin University to study for bachelor's degree in order to improve her creative ability. Back to school, she felt living the second 18-year-old, and the All-media courses let her review the previous creation and widen her horizon, which can help improve her creation.
The President Yung-chien Wu said that Shih Hsin University initially started with the news compilation courses and now is facing new media era. Shih Hsin University has always had the mission of training excellent talents but also leads trend of media. As the first-class media university, Shih Hsin's all-media education will lead teachers and students and Taiwan's media industry to a new future.